It's about time to question privatisation in Kosovo
| | | |
| --- | --- | --- |
| Publikuar më 07 tetor, 2010 nė orėn 20:19 ( ) | English | | |
Privatisation is a fundamentally political issue. As one of many types of economic policies, privatisation can be defined as the transfer of property or production from the public sector of an economy to private ownership and operation. Privatisation is a way of regulating property relations by changing something from state to private control. In most electoral democracies, this issue – the level of the state's role in the economy and the role and scope of the private sector – is hotly disputed. It is not politically neutral, but something political parties fight bitterly over. It is an issue on which one's opinion is decided by political sympathies and ideological outlook.


From 1999 to 2008, privatisation under formal international leadership was Kosovo's main economic strategy: Pillar IV was the part of UNMIK formally responsible for Kosovo's reconstruction and development, and during these nine years privatisation was the main activity of Pillar IV. Already in early autumn 1999, UNMIK had expressed clearly that it aimed to let privatisation be its main approach to Kosovo's economy. For the next decade to come, enormous resources were spent on preparing, planning and implementing the privatisation strategy.

Privatisation was chosen by international officials in UNMIK and the EU Pillar as Kosovo's main economic strategy not because of the exact characteristics of Kosovo's economy, and not because a context-specific economic analysis had led them to the conclusion that privatisation would be the best way to handle Kosovo's special economic challenges. Privatisation was chosen because UNMIK was a so-called "statebuilding" operation, and all such operations throughout the world function with a certain template, a certain model for reform, which it implements in all targets. "Statebuilding" operations', including UNMIK's, model for reform is based on the argument that political and economic liberalisation are necessary for international security. On the economic field, this liberalisation model call for, typically, privatisation and free trade. And this was why privatisation was chosen for Kosovo: UNMIK was a "statebuilding" operation – all operations of this kind implement a template of liberal economic reform – so privatisation was predetermined to be the approach to Kosovo's economy for international officials. It was a preset choice.

Privatisation was chosen for Kosovo without comprehensive economic discussion on why or whether this was the best strategy for the economy, and without giving anyone from Kosovo real decision-making power. While following the "statebuilding" model, international officials planned, prepared and executed privatisation in a technical way, with a functionalistic language. This is interesting – because privatisation is not a technical issue. It is a political issue. It is an issue which in democracies are, and should be, vigorously debated, analysed and questioned – the subject of disagreement, political engagement and disputes. But in Kosovo, it was not. International officials chose, prepared and led privatisation by removing the issue from the field of democratic debate and into their own hands – talking about it, and advancing it as something technical and unquestionable.

It was one thing, though, that international officials did question while they were in charge of privatisation in Kosovo: how could they implement this ready set choice of privatisation without risking to be held accountable for the process, without risking to be sued? While UNMIK's "statebuilding" template for economic liberalisation called for quick and large-scale privatisation, it was important for international officials to do this in a way that would not backfire by making them responsible for the process.

This aim of speedy and risk-free privatisation was complicated by the Kosovo environment. Kosovo's recent history as part of socialist Yugoslavia, as well as its period of repression under Serbia, brought up issues making privatisation far from legally risk-free for international officials. An important issue regarded legal ownership of enterprises in Kosovo. Privatisation means selling property to private owners, but in Kosovo, international officials were unsure who owned the property that would be sold. Without establishing a legal framework for privatisation that would either clarify this, or at least protect international officials from claims related to ownership, they did not dare to start with the process.

Another concern related to international officials' fear of being accused for overstepping their mandate when privatising: they did not feel completely confident on the scope of UNMIK's legal authority on the field of property rights. UNMIK's mandate expressed that it should administer property in Kosovo, but that did not mean it had the right to sell it.

In short, although Pillar IV was responsible for economic reconstruction and development, and privatisation was Pillar IV's main activity in Kosovo, it was not primarily economic considerations that shaped internationally led privatisation in Kosovo. Instead, what dominated international officials in charge of Kosovo's economy were legal considerations: how to privatise without being held legally responsible for the process. This was a great concern among international officials, because they believed the risk of being sued when privatising in Kosovo was considerable.

International officials great fear of accountability was manifested in the legal and operational framework of the privatisation process in Kosovo. While privatisation – a fundamentally political issue – was depoliticised and technicalised by international officials in Kosovo – the legal framework of privatisation became politicised: the whole purpose of the UNMIK-created laws for privatisation in Kosovo was to carry out the process (in line with the predetermined "statebuilding" template, and despite all the great problems international officials associated with it) without exposing international officials to legal risk.

The legal debates on privatisation in Kosovo as well as the solutions chosen for the process were dominated completely by international officials, while local views and rights were not considered important. International officials were worried about the consequences of privatisation for their own legal records – but did not pause to undertake a comprehensive review of the economic consequences of privatisation for people in Kosovo. Such a review has still not been undertaken, and therefore the exact economic consequences of privatisation remain undetermined until this day. Meanwhile, what is clear is that after a decade of privatisation as a huge "statebuilding" operation's main approach to Kosovo's economy, around half of the population is still without work, around half lives in poverty and Kosovo's systems of health, education, infrastructure, local production and agriculture are very very weak. Even according to Pillar IV's own formal aim of reconstruction and development, privatisation does not seem to have worked.

International officials were never interested in discussing the question of why or whether to privatise in Kosovo. But Kosovo has good reason to question why the process was chosen in the first place, how it really has affected the socioeconomic situation, and why privatisation is continuing.

Rita Augestad Knudsen


Vėrėjtje: Artikujt e botuar nė albaniapress.com nuk shprehin domosdoshmėrisht mendimet e stafit moderues!
Vlerësimi juaj për lajmin
| | | | | |
| --- | --- | --- | --- | --- |
| | | | | |
| I keq | I dobët | I mirë | Shumë i mirë | I mrekullueshëm |
| | | |
| --- | --- | --- |
| | | |
| | Është vlerësuar nga 23 vizitorë | |
| | | |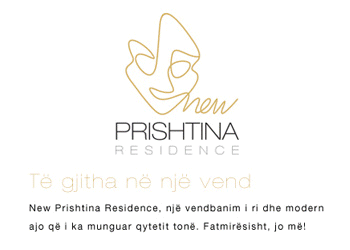 The So-called "Serb Republic" in Bosnia Isn'...

E premtė, 10 qershor 2016 - 01:36
First of all we should pointed out the fact that the so-called "Serb Republic" in Bosnia doesn't exist as an independent and sovereign state as are Serb...

Secrets from the Underground

E martė, 31 maj 2016 - 08:04
By Robert Leonard Rope San Francisco May, 2016 How one courageous forensics doctor helped piece together an impossible mass murder mystery - while rel...

FORTUITY MAKES INTERESTING FRIENDSHIPS

E martė, 03 maj 2016 - 00:41
Fortuity makes interesting friendships – portrait painter Gazmend Freitag and hair artist, fashion designer and intense photographer Keti Berisha have shar...

No Excuse For Racism, Insult and Bigotry!

E premtė, 29 prill 2016 - 06:20
*** Nelson Mandela: ""To deny people their human rights is to challenge their very humanity." As an unwritten rule, among the first, the famous perso...

më shumë nga - English »