Yes To Dialogue With Tirana, No To Belgrade!
| | | |
| --- | --- | --- |
| Publikuar më 21 janar, 2011 nė orėn 09:03 ( ) | English | | |
*** Enough is enough under Serbia's colonial rule (1912-1999)!

Negotiations with Serbia in order to discuss disintegrating Albanian Kosovo should be dismissed, rather there needs to be an urgent dialogue with Tirana to discuss the reunification of Kosovo with Albania. Historically, Kosovo is an integral part of the territory that is Ethnic Albania and not at all a part of Serbia who with the support of the great powers of Europe, invaded and colonized Albanian Kosovo using aggression and genocide (1912-1913).


To get over a circus of politics, propaganda and diplomacy of Serbia who by peaceful means is now trying to re-fissure and re-colonize Albanian Kosovo, it is necessary that Pristina's government authorities start a historic dialogue with Tirana for its immediate reunification with Albania, and not with Belgrade that would lead to colonial rule of Serbia as it was previously (1912-1999).

This is the final and most rational solution for Kosovo's colonial problem. Otherwise, the dialogue with Serbia, who plays deaf through negotiations, will continue into the 22nd century. This strategy is not only convenient to Belgrade, but also Moscow and other European powers who, some openly and some secretly, are acting collectively to isolate the United States from the Balkans.

The Serbian Vice-Premier, Bozidar Dzelich, declares: "We want the historic compromise with the Albanians, but Serbia will never recognize an independent Kosovo." (www.b92.net, January 7, 2011). Dzelich's official statement suggests that Serbs and Albanians would agree, only when Albanian Kosovo has been returned to Serbia under their colonial and hegemonic rule as it was for nearly a century (1912-1999). But this cannot be done, for Albanian Kosovo has obtained its independence as of February 17, 2008, thanks to the United States and its traditional Western European partners. Now, the Republic of Kosovo is recognized by 74 countries of the international community.

The "political compromise" suggested by Serbian Vice-Prime Minister, Bozidar Dzelich is likely to be the central theme of the next route of dialogue between Pristina and Belgrade under the auspices of the European Union, expected to begin after Kosovo's parliamentary elections on January 23, 2011.

Thus, the motive and the main purpose of holding future negotiations between Serbian and Albanian parts, is a review of the political status of Kosovo and not a discussion about the "technical issues" of the Serbian parallel system installed in northern Kosovo by Serbian paramilitary, police and secret security forces.

These motives were further confirmed by Bozidar Dzelich who on a separate occasion declared in Prizren that, "Serbia's policy on Kosovo has not changed, and will not change. Serbia will never recognize Kosovo's independence." (www.b92.net,01/07/2011).

So, logically, the question arises, why would Pristina's government enter a dialogue with the Serbian side, when Serbia does not recognize, and will never recognize Kosovo?

Where is the mutual interest for Kosovo's government in this particular case? Why would Pristina negotiate with Belgrade, when Serbia by every means, be it political, diplomatic, legal, constitutional and propagandistic, is attempting to once again place Kosovo under its colonial rule? And finally, why would Kosovo's government negotiate with Serbia, when Serbia's diplomatic goals have the primary objective for continuing to lobby in the international arena to establish non-recognition of Kosovo's independence with other member states of the UN?

Serbia and the Serbian Orthodox Church persist to utilize state politics, diplomacy and propaganda to convince the EU and the United States that "Kosovo is Serbia," while it is an established historical fact that Kosovo is a part of Ethnic Albania. Therefore, Kosovo's government at any cost, should refuse cooperation and engagement in any kind of political discourse with Serbia, even despite dictations and interests of the EU that propose for Serbia to be integrated into Kosovo's structures and institutions as soon as possible, even if Serbia does not meet any of the conditions and standards provided by the EU.

Firstly, since Serbia maintains its malicious ambitions of policy and intentions to practice its colonial system on Kosovo, and has yet to change their constitution in which they declare "Kosovo is an integral part of Serbia," Serbia should not even be competing for entry into the EU.

Secondly, Pristina should not accept any negotiations with representatives of the Serbian state because their intentions, first, are to form a mini pure Serbian state in northern Kosovo, modeling the "Republika Srpska" in Bosnia, which was created with Serbian aggression and genocide, contrary to all rules, principles and norms of international law.

Thirdly, it is absurd to have talks between Belgrade and Pristina, when self-government authorities of Kosovo have stated that "Kosovo's status is closed." This conclusion has also confirmed EU diplomatic circles, as well as those of the United States of America.

So, why, and for what reason would Albanians enter into negotiations with Serbia, who in different ways continues to attempt to return Albanian Kosovo under the black umbrella of its coercive colonial rule?

In the end, it is worth highlighting that those representatives of the Kosovo government accepting entry talks with Serbia (according to the prescribed agenda of the EU), undoubtedly will lose their power if they engage in talks, because once they succumb to the pressure of the EU and other international factors, they will be forced to make concessions to Serbia that will threaten the vital state interests of an independent Kosovo.

This is what needs to be made clear to all those politicians and leaders of Kosovo, who have already agreed to have talks with their counterparts in Belgrade.

By Mehdi Hyseni, PhD


Vėrėjtje: Artikujt e botuar nė albaniapress.com nuk shprehin domosdoshmėrisht mendimet e stafit moderues!
Vlerësimi juaj për lajmin
| | | | | |
| --- | --- | --- | --- | --- |
| | | | | |
| I keq | I dobët | I mirë | Shumë i mirë | I mrekullueshëm |
| | | |
| --- | --- | --- |
| | | |
| | Është vlerësuar nga 41 vizitorë | |
| | | |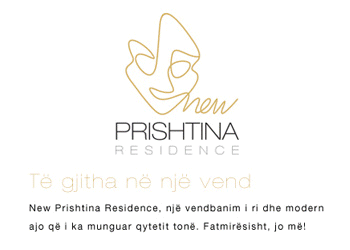 The So-called "Serb Republic" in Bosnia Isn'...

E premtė, 10 qershor 2016 - 01:36
First of all we should pointed out the fact that the so-called "Serb Republic" in Bosnia doesn't exist as an independent and sovereign state as are Serb...

Secrets from the Underground

E martė, 31 maj 2016 - 08:04
By Robert Leonard Rope San Francisco May, 2016 How one courageous forensics doctor helped piece together an impossible mass murder mystery - while rel...

FORTUITY MAKES INTERESTING FRIENDSHIPS

E martė, 03 maj 2016 - 00:41
Fortuity makes interesting friendships – portrait painter Gazmend Freitag and hair artist, fashion designer and intense photographer Keti Berisha have shar...

No Excuse For Racism, Insult and Bigotry!

E premtė, 29 prill 2016 - 06:20
*** Nelson Mandela: ""To deny people their human rights is to challenge their very humanity." As an unwritten rule, among the first, the famous perso...

më shumë nga - English »